3D Macro Eye Iris: Computer-Generated Hyper-realism
I am delighted to introduce my personal project: "3D Macro Eye Iris: Computer-Generated Hyper-realism."
At the core of my endeavor lies the aspiration to create a photorealistic 3D Macro Eye Iris that closely resembles the original. Leveraging advanced technology for crafting realistic 3D eyes, this project opens up new avenues for creating lifelike characters in computer games, films, and advertising. Additionally, it enables the development of highly authentic CG portraits of historical figures or living celebrities, perfect for applications like holographic visualizations.
Nevertheless, I firmly believe that the human eye serves as the window to the soul. That's why I dedicated extensive time and effort to master the art of creating genuinely emotive 3D renderings of the human eye.
Through a myriad of experiments encompassing diverse 3D modeling and digital sculpting techniques, I have achieved the seemingly unattainable. A digital human eye that exudes realism.
Key Features:
Advanced 3D Modeling: As an experienced 3D artist, I leverage cutting-edge modeling techniques that stretch the boundaries of digital artistry. By combining creativity with technical prowess, I breathe life into the visualization of the iris, surpassing all expectations.
High-Quality Textures: To attain unparalleled resolution in this render, I employ top-notch textures that infuse the iris with hyper-realistic detail. The end result mirrors the breathtaking intricacy seen in macro photography.
Versatility: Whether you're an art enthusiast, medical professional, or researcher, we extend a warm invitation to experience the captivating charm of our realistic images. Join us and explore the world of first-class visualizations created by our dedicated team.
Impressive Realism: Utilizing advanced 3D rendering technologies, we craft visuals that are indistinguishable from reality. Our 3D Macro Eye Iris model finds applications in medical fields, film and TV production, and video games, serving as an invaluable resource for anyone requiring lifelike CG representations of the eye and iris.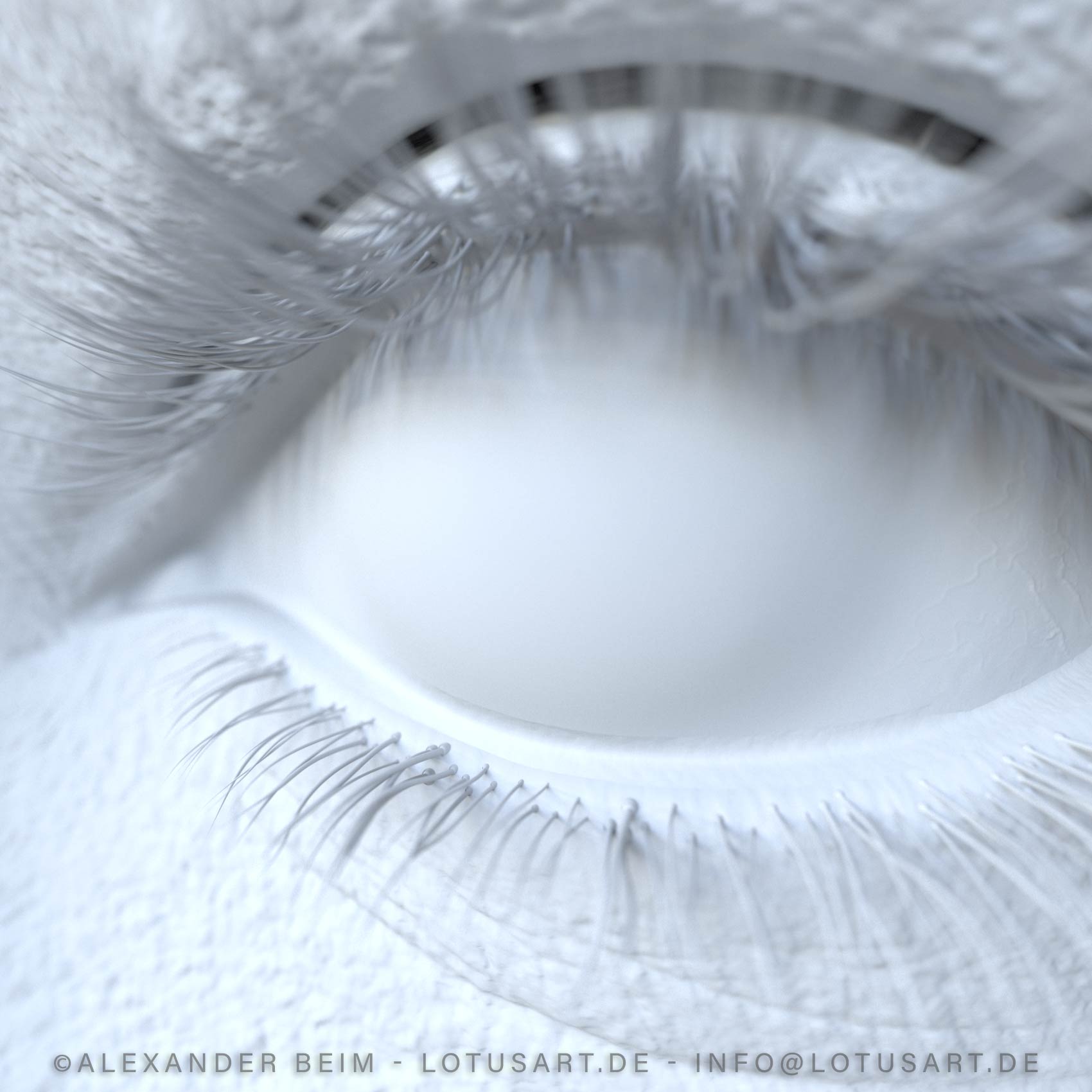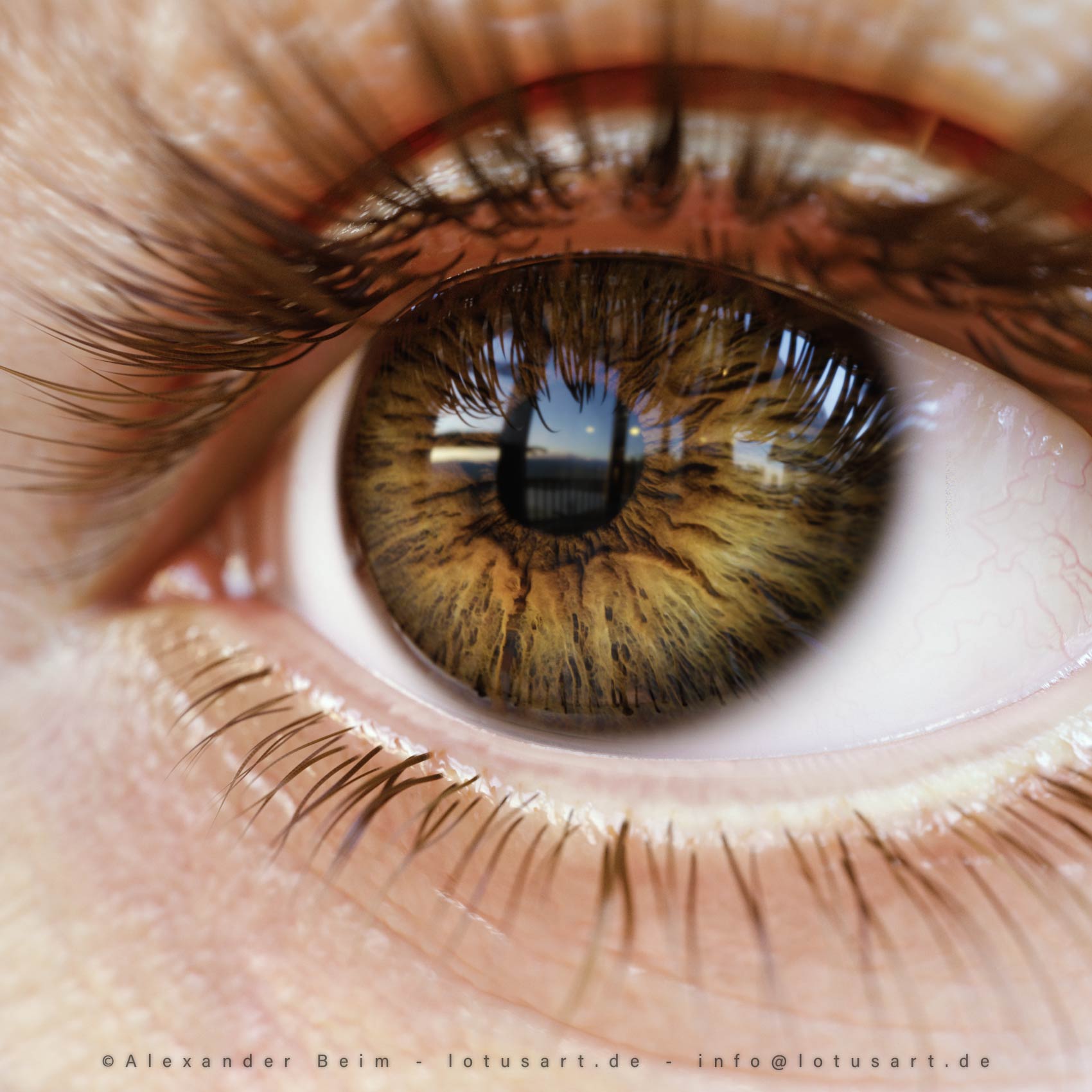 In conclusion, "3D Macro Eye Iris: Computer-Generated Hyper-realism" is a project that embraces the art of creating lifelike 3D eyes with astonishing precision. Whether you seek stunning visuals for creative, medical, or entertainment purposes, our endeavor promises to captivate and inspire. Join us on this journey to explore the beauty of realism through advanced 3D technology.